Hi, my name is Tania and I am a Wellbeing Therapist specialising in energy therapies, namely VortexHealing® Divine Energy Healing, Reiki (Reiki Master/Teacher: Tibetan, Usui and Karuna), Emotional Freedom Techniques (EFT: Advanced), and Body Mirror Healing. I am also a BACP accredited counsellor and psychotherapist, an NLP Practitioner and Massage Therapist. You can also check out my guided meditations and blogs on my Soul Talk page.
You may have landed on this page through a referral, by searching for energy healing, chakras, EFT, or simply through a potentially serendipitous google search. Whatever the reason thanks for stopping by.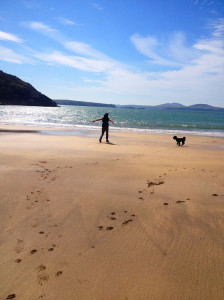 I work with clients of all ages who are dealing with anything from stress, phobias, anxiety, depression, food/weight issues, low self esteem, grief, anger, right up to infertility, ME, MS, chronic fatigue, cancer, and many imbalances in-between. I also treat clients who are not sure what's wrong, but simply feel they have lost their mojo for life, as well as those who are experiencing challenging spiritual and personal growth issues.
Life, as we know, isn't all good times, and whether you're experiencing stress in any area of your life, are ill or out of balance, or are going through your own personal dark night of the soul, I'm here to work with you at a deep and transformational level. I have a thorough understanding of the energy system and chakras, and how imbalances in the chakras correlate with imbalances in the body. As an intuitive, compassionate and empathic therapist I look forward to empowering you to understand your body and its symptoms, and how to live your life in balance, and hopefully lighten your load.
All treatments begin with a consultation to look at what needs balancing in your life. If you are unsure which treatment is best for you we will establish this in the consultation and then set in motion your path to wellbeing.
Some people find that one session is enough to re-kindle their life mojo, others pop in for a monthly MOT and tune-up, while those going through challenging times prefer to work more intensely with weekly sessions for a period. Packages are also available and can be tailored to your budget.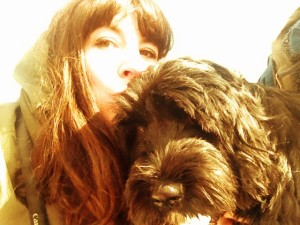 Appointments are available at my treatment room in Hoghton (Tuesdays),  The Mandala in Preston (Tuesdays and Wednesdays), and the comfort of your own home (females only) across the North West. Treatments are also available in London every couple of months and globally via skype for EFT, Counselling and Distance Healing sessions.
Please email or phone Tania on 07910 126938 to make an appointment. You can read more about how I work here.
® "VortexHealing" is a registered service mark of Ric Weinman. All rights reserved. Used here with permission.