Reiki is a Japanese word representing Universal Life Force Energy, which is the energy that is all around us. This gentle hands-on technique is one of the most simple and natural forms of healing available today.
I am a Reiki Master/Teacher and work with this wonderful healing method to open up and balance your energy system and chakras using Usui/Tibetan/Karuna Reiki. It is a beautifully relaxing therapy suitable for people of all ages and animals also respond very well to Reiki to restore them to wellbeing.
The benefits of Reiki are many and include:
• Restoring and helping to maintain mental, physical and emotional balance
• Reducing stress levels and improving feelings of wellbeing
• Unblocking and releasing emotions that have been pent up
• Accelerating the body's ability to heal physical ailments and opening the mind and spirit to the possible cause of disease and pain, as well as reducing pain
• Promoting deep relaxation on all levels
• Enhancing any other healing you work you currently give by increasing your flow of life energy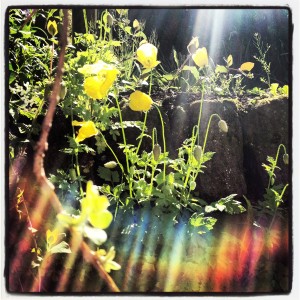 Learning Reiki
I love teaching Reiki and sharing this beautiful energy with others. Reiki classes from Level 1 up to Reiki Master Teacher Level are held throughout the year for small groups or as one-to-one classes.
Reiki helps to empower us all to take responsibility for our own healing and personal growth and provides us with a wonderful gift in the ability to give healing energy to others. It's also a wonderful tool for parents to use on their partners and children to restore harmony. Once you have learned Reiki it is with you for the rest of your life and can be used on your self, people of all ages and on plants and animals. It is a beautiful energy that can only do good, and every time you give a Reiki treatment you also receive the benefits of the healing Reiki energy.
Fee:
The fee for a 1 hour treatment including consultation is £38 at my treatment room in Hoghton and distance healing via Skype or £45-£75 for home visits. Also available – Angel Card Life Guidance Reading with Healing, and Relaxing Back & Neck Massage followed by Healing (both £45 for 1 hour 15 minutes) at my treatment room. Sessions are also available at The Mandala in Preston. To book a session please email or phone 07910 126938.